Solids
At Home Solids
Long-lasting solid air fresheners perfect for discretely sliding behind a couch, under a bed, or stowing in a cupboard to eliminate odors for weeks at a time.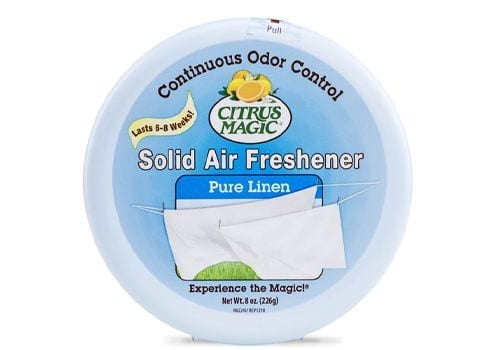 Pure Linen
The breezy scent of fresh cotton with soft floral, citrus and green field notes.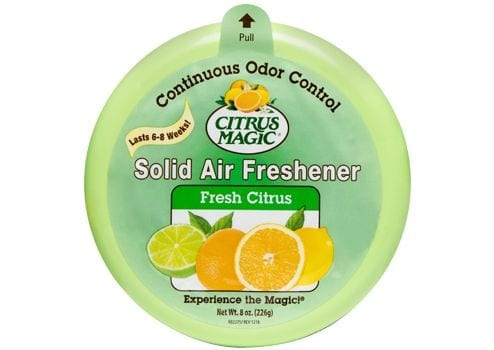 Fresh Citrus
A zesty, straight-from-the-orchard medley of lemon, lime, and grapefruit.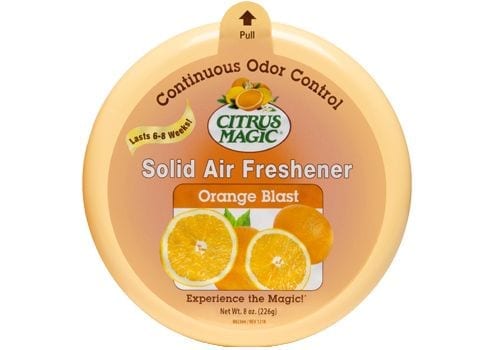 Orange Blast
A vibrant, refreshing mix of orange and sweet mandarin.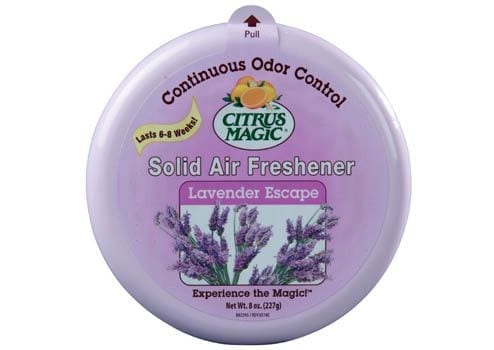 Lavender Escape
The ultimate ahh-inducing balance of lavender, herb and evergreen.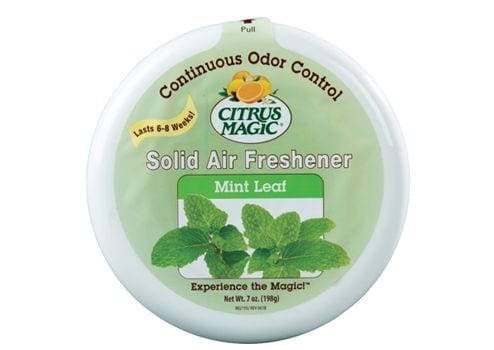 Mint Leaf
Cooling peppermint and sweet vanilla come together with a hint of earthy musk.
Auto Solids
Stow these solid odor absorbing air fresheners in the glove box or trunk to eliminate odors for six to eight weeks and hundreds of miles.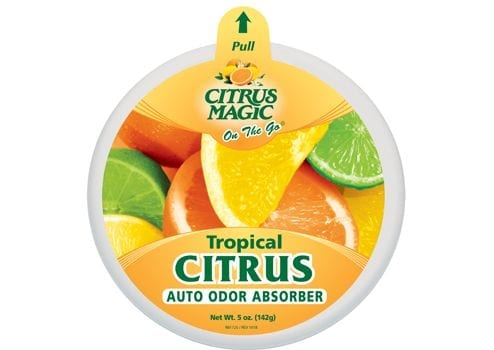 Tropical Citrus
This citrusy triple-threat combines lime, lemon and grapefruit for serious odor-eliminating magic.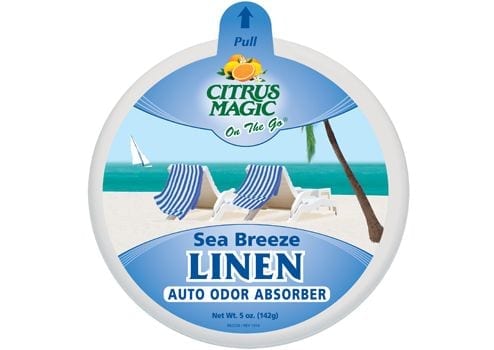 Sea Breeze Linen
A refreshing mix of clean cotton, vibrant citrus and fragrant florals.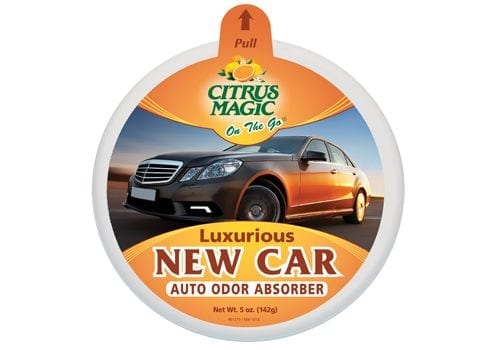 Luxurious New Car
That classic new-car smell boosted with warm spice, herbal greens, deep woods and supple leather.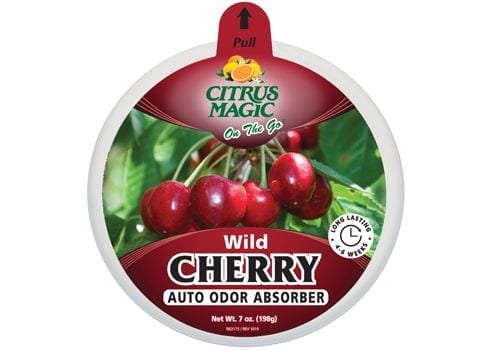 Wild Cherry
A sweet and fruity fusion of cherry, berry and citrus.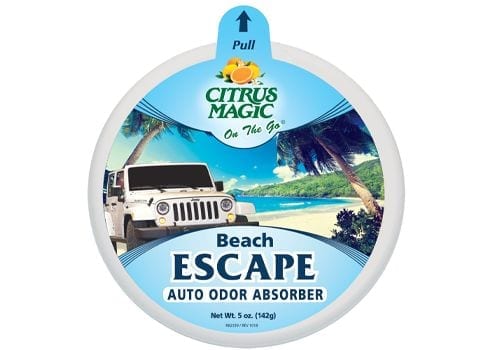 Beach Escape
A tropical getaway in a tiny package packed with sage, rose and mandarin.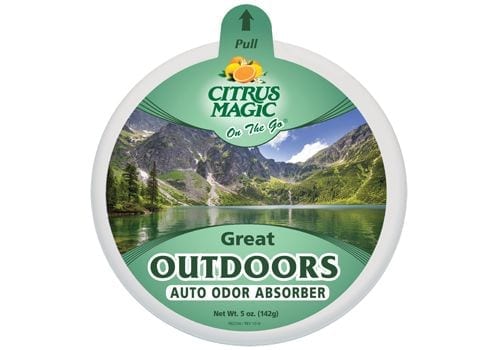 Great Outdoors
Pure and potent notes of nature, featuring cedar, fir, herbs and citrus for an airy alpine escape.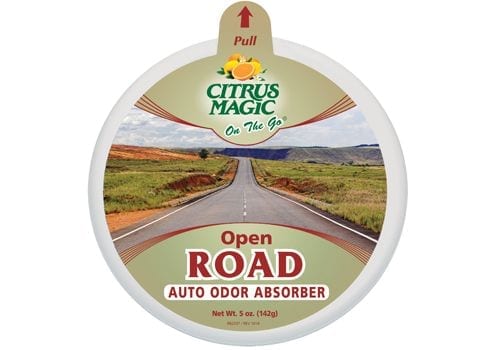 Open Road
A warm mélange of spicy cedar, citrus and herbs.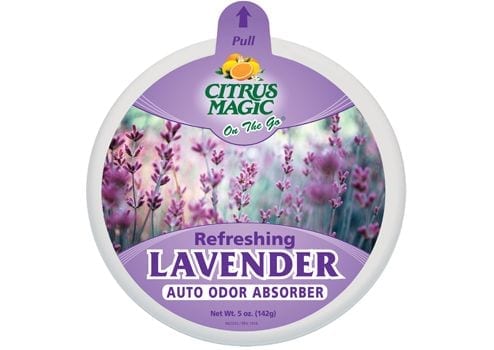 Refreshing Lavender
Calm road rage with this relaxing blend of fresh evergreen, herbs and lavender.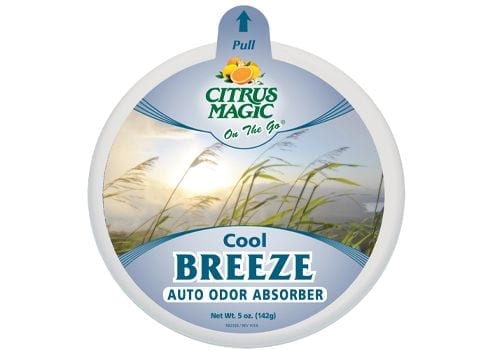 Cool Breeze
Lavender, patchouli and neroli evoke open windows on the open road.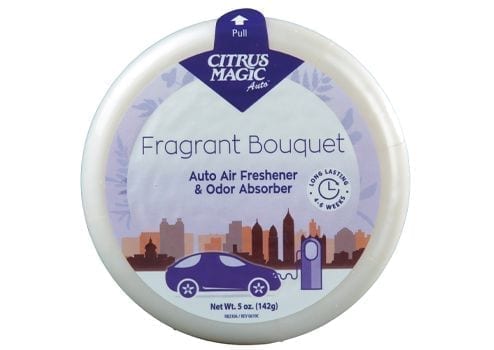 Fragrant Bouquet
Sweet, exotic notes of lilac, lavender, lily and citrus come together to transport you directly to fresh flower fields.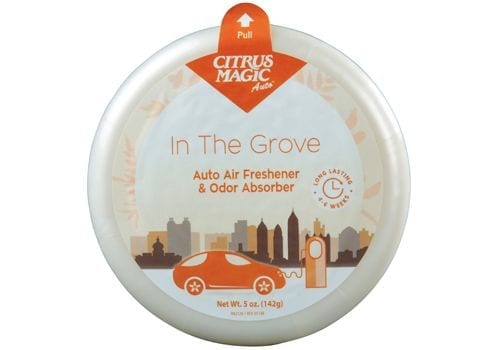 In the Grove
Like toting around a tree: A citrus-packed punch of sweet mandarin and orange.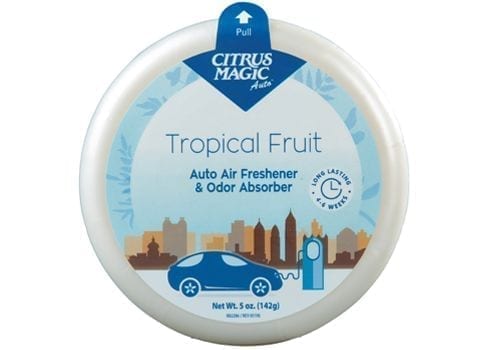 Tropical Fruit
Hit the beach with this vibrant blend of citrus, mango and greens.
Closet Air Freshener Solids
Trade dank, dingy closet smells for a breath of fresh, light scent with our unique closet air fresheners. Each delivers a natural, dual-action formula consisting of vegetable-based odor eliminators and baking soda.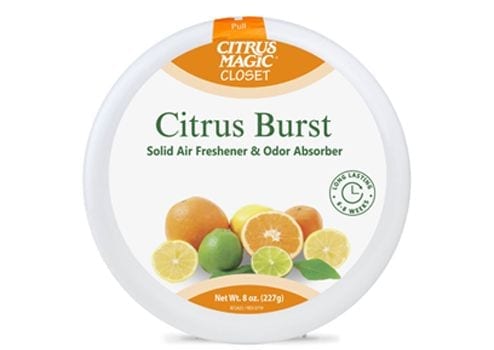 Citrus Burst
Our classic, citrusy mix of orange and mandarin.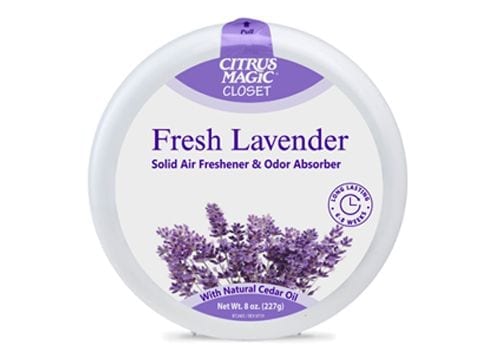 Fresh Lavender
Herbal, evergreen and lavender notes intertwine for lasting freshness — and stress relief.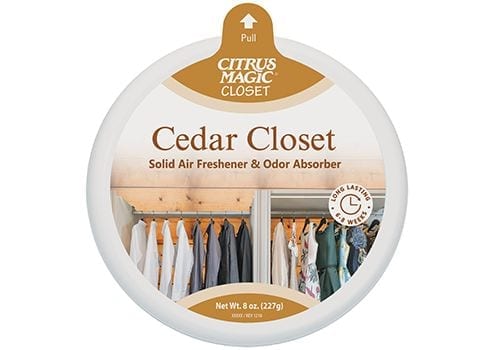 Cedar Closet
A deep, woodsy blend of cedar, greens and nectar that recalls an old-school cabin closet.
Aromatherapy Solids
Pre-blended essential oil perfection, our ZenScents solids are designed to take the guesswork out of aromatherapy, promoting peace and harmony in your home.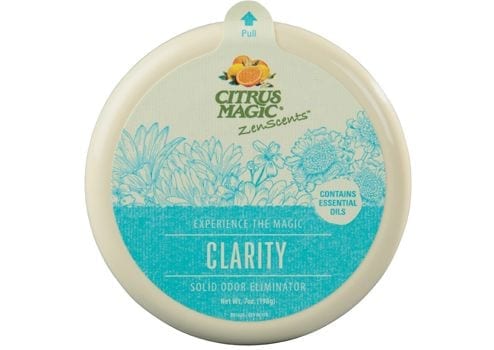 Clarity
Focus and uplift with a blend of clary sage, rose and mandarin.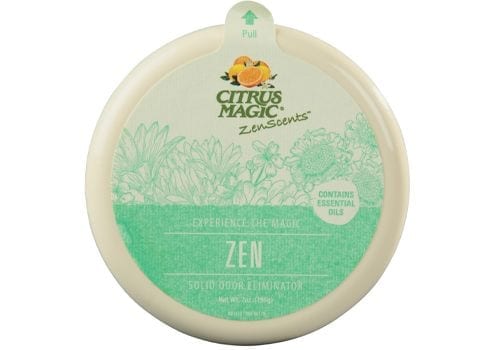 Zen
Restore harmony with a mix of fir needle, chamomile and cedarwood.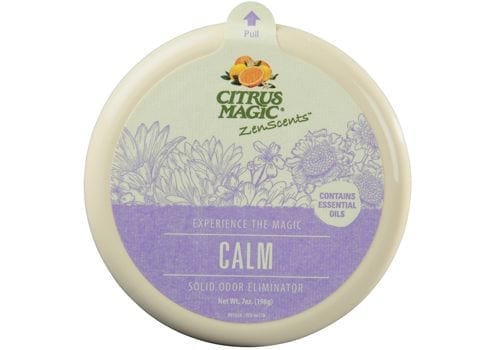 Calm
Find serenity with a calming mix of lavender, patchouli, neroli and orange.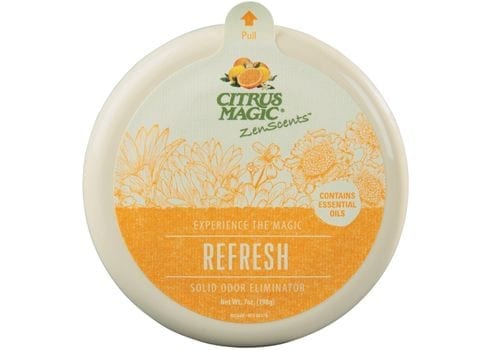 Refresh
Revive and reset with a refreshing blend of citrus, green tea, Mimosa flower and rose.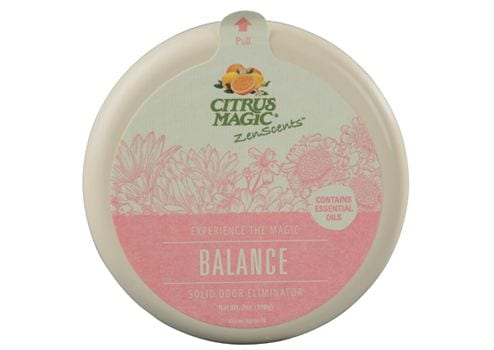 Balance
Relieve tension with a floral mix of rose, jasmine and geranium.
Pet Solids & Litter Paws
Place just one of these little paws in your litter box and you'll get a solid week of freshness (and relief from litter box odors).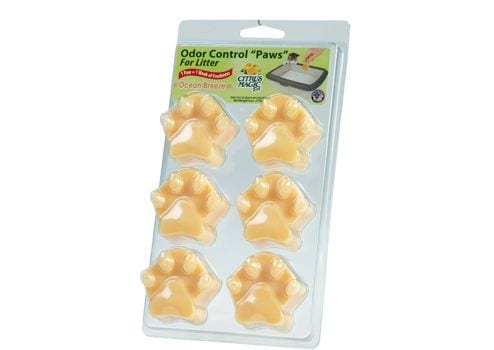 Ocean Breeze
A sparkling mix of melon, mint and cool water.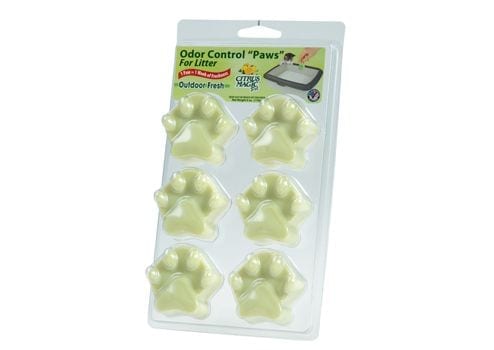 Outdoor Fresh
Alpine fir, cedarwood and winter florals combine for long-lasting, open-air freshness.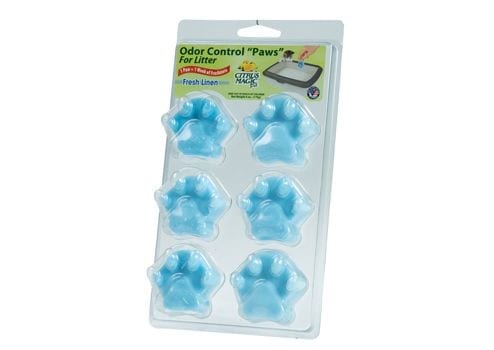 Fresh Linen
Clean, refreshing cotton with hints of greens, florals and citrus replaces unpleasant odors.
Set one of these Solids near your litter box or other places where your pet likes to hang out, for 24/7 freshness.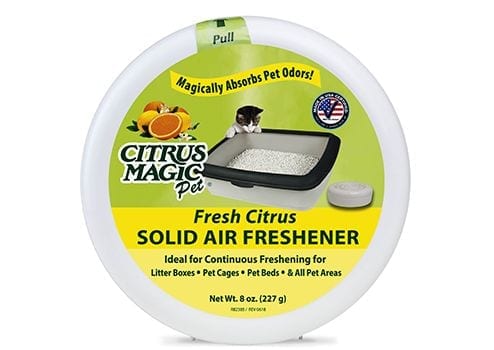 Fresh Citrus
A citrusy blend straight from the orchard.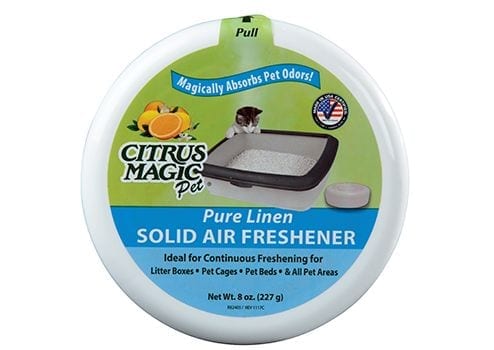 Pure Linen
The soft, breezy scent of fresh cotton.
Holiday (seasonal)
Our seasonal home fragrances bring merry and cheer to every home for the whole holiday season.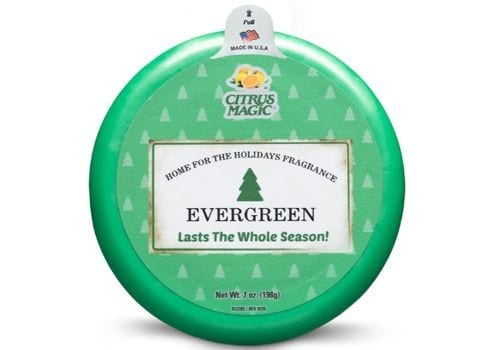 Evergreen
The forest comes indoors with the refreshing blend of cedar, balsam, winter berries and icy citrus.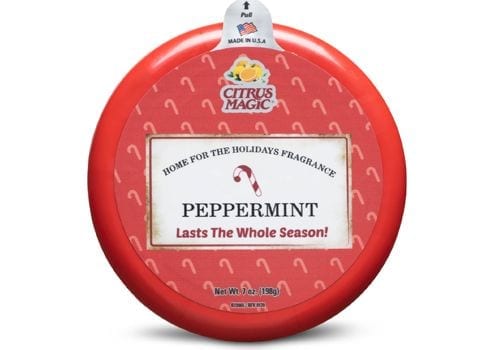 Peppermint
A sweet swirl of cool peppermint, smooth vanilla and refreshing eucalyptus.
Find Your Own
Private Orchard
Visit a retailer near you to smell the science and experience the magic.